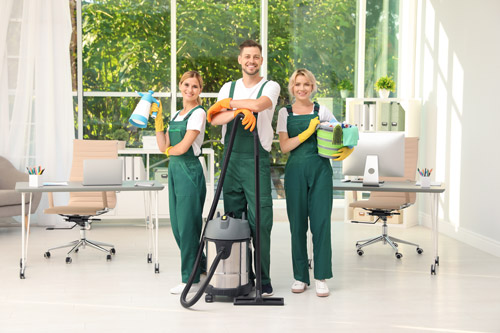 You can tell a lot about a business by the cleanliness of their facilities. With regular cleaning services in Wyoming, you are always ready to welcome visitors. Easily keep your commercial or residential space dust-free and inviting with detailed services from Deep Sweep, Inc.
Contact us today for customized cleaning solutions that include:
Commercial Cleaning
Running a business and keeping it clean can be challenging. Perhaps it's time to seek assistance from the expert cleaners at Deep Sweep, Inc. We'll handle the cleaning details, so you can focus on boosting your bottom line.
Office Cleaning
Fresh, clean surroundings create a healthy work environment conducive to improved productivity and morale. Contact us to enjoy expert office cleaning in Wyoming for your office space.
Janitorial Services
Do you find it hard to keep up with regular cleaning? Our weekly janitorial services make things easy. Enjoy clean surroundings, without lifting a finger.
Vacation Rental/Retreat Cleaning
Have family coming to town? Have a vacation rental that is recently vacant? We also specialize in vacation rental and retreat cleaning. We will routinely check on vacant rentals or vacation homes/retreats and make sure that they stay tidy for the next quests.
We'll Clean Your Place in No Time
Save time, money and hassle with reliable cleaning services from Deep Sweep, Inc. Call to schedule your next appointment or receive a free estimate at 307-326-8207.